Marin based theater company.
Non-Profit Performing Arts &
Educational Theatre Company
Fax: 415-485-5278
Fairfax's own Water Dragon, is an elegant and unique showplace for local artists to exhibit their work in various media, including oils, watercolors, ceramics, one of a kind jewelry, sculptures, photography and more.
Fairfax, California is a small town (polulation 7,000) nestled in some of the most beautiful coastal mountain area with open space all around, and yet less than 30-minutes north of San Francisco.
The town of Fairfax derives its name from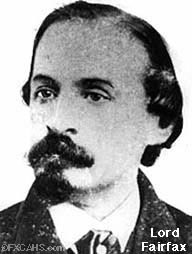 Lord Charles Snowden Fairfax, tenth Baron of Cameron, Scotland, whose British ancestors were given the grant of land by the British Crown which became the province and then the state of Virginia. Charles was lured west by the gold fever. Here at his estate, known as "Bird's Nest Glen", he dispensed hospitality in the grand old southern style to those of reputation and to the stranger who happened along. Active in local, state and national politics between 1851 and 1868, Fairfax was elected a Marin County Supervisor in 1865 and held that office for two years.
CONTACT US ... The Key to Success is Knowing the Marketplace a lifetime