I believe there is no greater reward than a satisfied client and am committed to offer my clients sound professional advice so they can feel confident about making the right decision. I promise to act in YOUR best interest, to disclose and advise you, not persuade you. The final decision is yours to make without undue pressure from me. In conclusion, I am working for you.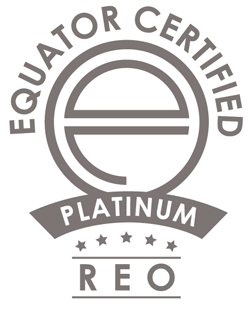 Eagle Eyes Realty
offers Full Service Real Estate Services and has experience throughout California with Sellers and Buyers. That's just the beginning of our services. Ask Ginger for her
Buyer's Guarantee
or
Seller's Guarantee
in writing; you will rest assured knowing exactly what to expect. Ginger Hopp comes to Real Estate with over 20 years of experience as a Finance Mgr across multiple other professions. That means you gain the ability to have a life-long Agent plus her team of professionals while working with this multi-faceted agent. Ginger Hopp is also a Certified Foreclosure Specialist, with hands on experience in Short Sales, loan modifications etc. Although Certified as a CAL-VET loan agent to help our VA friends, after 2008, we no longer offer loans to our buyers; but instead can Pre-Qualify you and then refer you to a Loan Specialist that fits your special needs. Find out which priced homes you may qualify for; call for a private Consultation today.
Ginger Hopp
started her real estate career where she grew up, in Marin County and Sonoma County where her roots are deep, spanning 7 generations there.
She was born
in San Francisco; moved to Marin County at age 10, then later, attended college in Sonoma County at SRJC. Santa Rosa is where her
Grandmother Alberta Mcown
was born and raised on a farm. Many of her ancestors arrived in CA in the early 1800's and lived in Bodega Bay, Sebastopol and San Anselmo. Ginger is a long-time member of the SF Bay Area MLS. In 2005, she moved to the Sierra Foothills in the Grass Valley region which is near the Sacramento Valley. She made the move to Penn Valley in order to be close to her Grandchildren, but still goes back and forth to the SF Bay Area where she has many brothers and sisters and life-time friends. More than 80% of her business comes from referrals of satisfied clients, and that's because she cares deeply about her clients. Ginger Hopp will offer you peace of mind and a smooth transaction every time you enlist her services. You become a member of her family.
For references, click here.
Hire Ginger Hopp, "Certified Foreclsoure Specialist" and professional Broker/Realtor® ... you will sleep easy just knowing you have 'The Best' agent working for you.
Personal Information

1 daughter, 1 son-in-law, 2 grandchildren ... Ginger Enjoys Art Work, gardening, cooking, and social gatherings.

SISTERS & BROTHERS GALORE!!!

Ginger literally has more than a dozen Brothers & Sisters and they are Best of Friends. When not serving her clients, Ginger spends alot of her time with family; just being with them puts a smile on her face.

- Ginger was born in San Francisco & moved to Marin at age 10.
- Her daughter was born in San Rafael and attended Terra Linda High School.
- Ginger attended College in Sonoma County with a full academic schedule +
- While working a full time job - and raising her daughter.
- Ginger is a hard and meticulous worker

CALIFORNIA PIONEERS... ROOTS RUN DEEP in SONOMA and MARIN COUNTY

- Ginger has lst Cousins in Petaluma and Bodega Bay TODAY.
- Paternal GREAT-Grandmother lived in San Anselmo (Marin County)
- Ginger's Paternal Grandmother was born in Santa Rosa (Sonoma County)
- Paternal Grandmothers' ancestors came to Sebastopol originally early 1800's
- Paternal Grandfathers'ancestors came to Santa Rosa from Nevada late 1800's
- Maternal ancestors immigrated from Europe to SF in the early 1920's.

Ginger's roots are deep in the SF Bay Area. Your best friend might be a relative of hers... To see if you know any of her relations, VISIT: Family Heritage and then click on Family Photos.