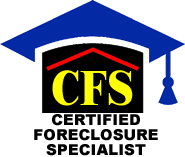 GRANITE BAY
PERFECTLY CHARMING . .. The perfect location... a Country town, within the largest Metropolitan County of Northern California, yet away from all the traffic and husstle-bustle. You can hear the crickets at night and stroll down a dim lit path and say hello to your neighbors. Modern day conveniences and Custom Built homes are the normal. The older homes are well maintained and well sought after. Majestic Oak Trees and open meadows with beautifully landscaped communities. If you can afford the slightly higher prices, your Equity will be returned at a Premium. The old Supply and Demand theory takes place here. Bay Area 'Baby-Boomers' have gone to play here in Granite Bay. Quality of Life is beckoning. Get your boat out on the Lake. Work from home in your Country setting with all the modern day conveniences at your fingertips. Golf-enthusiasts say this is paradise ~ then add biking paths, and don't forget the custom homes everywhere and I bet Norman Rockwell would be envious...

Approximate Location Boundaries: This is California Gold Country located between Hwy 80 and Hwy 50 with Auburn-Folsom Road running through it. Granite Bay connects to the east with Folsom Lake where you will find lots of action on the water with local residents water skiing or jet skiing... that's why they moved there, to enjoy a vacation in their own backyard. This charming upscale town is surrounded by other cities in Sacramento County, such as Folsom and Orangevale to the south. Placer County borders on the north & east sides with Roseville, Rocklin, Loomis and maybe even a short stretch of Auburn addresses touch Granite Bay borders.



RELOCATE in NORTHERN CALIFORNIA

SACRAMENTO AREA

SACRAMENTO COUNTY & PLACER COUNTY
ROSEVILLE

Roseville took on life more than 100 years ago as a switching yard for trains that ran north and south with those that ran east and west.; Roseville owes its origin to the railroad. Nearby is Folsom Lake, with camping, boating, swimming, fishing and miles of equestrian and biking trails. Lake Tahoe and the scenic Sierra Nevada are an easy drive up Interstate 80. Trains are still a big business in Roseville, but the city's horizons have now expanded to high tech and housing for families in the fast-growing region. Commute time to downtown Sacramento is 27 minutes.

Such a wide variety of home styles and prices, you are bound to find your own personality in your home. Roseville is a fast-growing city with lots of activities to choose from. High-Tech firms blend well with family neighborhoods. Did you say Golf?


Approximate Location Boundaries: Sixteen miles northeast of downtown Sacramento, Roseville offers nine acres of parks per 1,000 residents. The parks provide traditional activities such as baseball and basketball, but also a skate track, an in-line hockey rink and batting cages. Nine golf courses are located in Roseville or in the area.The Roseville area also includes a Sun City adult community and housing ranging from older and newer homes to apartments and townhouses. The north end is only 4 miles from Lincoln. A commute to downtown Sacramento is easy from Hwy. 65 or any of the Boulevard's to connect from almost any angle.

ZIP Codes: 95661, 95747, 95678

ROCKLIN

A city of 36,000, Rocklin is primarily a family community. Higher education opportunities are provided at Sierra College. Shopping is easy with quick access to the new Roseville regional mall, The Roseville Galleria. Three community parks and 19 neighborhood parks are available in Rocklin, which is also close to Folsom Lake, a state recreation area that offers boating, swimming, fishing, hiking, sailing and much more.

This is a family community first, although Rocklin has become a high-tech center and is home to many golf enthusiasts. You will notice many homes are built around beautiful golf-course.

If you are looking for a "solid" place to live, Rocklin could be a good bet. The name, Rocklin, comes from the granite rock underlying the city. Years ago, the main business of Rocklin was quarrying. Today it is more likely to be high tech.

Approximate Location Boundaries: Located on Interstate 80 northeast of Sacramento, the fast-growing suburban community still has links to its Gold Rush past and quarrying days in buildings in its historic section. The typical commute time from Rocklin to Sacramento business district is about 27 minutes.

ZIP Codes: 95765, 95677, 95658, 95650, 95663




FOLSOM LAKE

18,000 ACRE LAKE RECREATION PARADISE--A family oriented community, Folsom recreational activities are headlined by the 18,000-acre Folsom Lake, which has a 120-mile shoreline and offers boating and sailing, fishing, swimming, horseback riding, hiking and camping. The lake is created by a dam across the American River, which is also accessible for hiking, camping and rafting. A wide variety of homes is available ranging from historic to larger acreages in oak-studded hills. The story of Folsom dates back to the great California Gold Rush. But it was also the site of California's first college, the West's first railroad and the first long-distance transmission of electricity in the West. Today -- with about 52,000 residents -- it is attracting many newcomers and growing fast.


Approximate Location Boundaries: Located north of U.S. Highway 50, east of downtown Sacramento, Folsom has more than 60 antique dealers -- many in the historic district -- making the city one of the oldest and largest antique centers in the West. More than 40 artisans studios, art galleries and working artists are also located in Sacramento. Shopping is easy with large retail centers readily available.


ZIP Code: 95630

T

hough a relatively young city,

West Sacramento

community life dates back to the Gold Rush. Businesses will easily find health care, education and other retail and business services in and around

West Sacramento

. Urgent care and medical offices are located in the city and a full service hospital is located a few miles from the city center. Nine public schools and several private schools serve

West Sacramento

. The city's commitment to quality schools is evidenced by approval of a $25 million local school bond issue and a special commission on school excellence. Higher education is also within easy reach with four community colleges located nearby, including the West Sacramento Center of Sacramento City College. Five universities and numerous private colleges offer specialized degree and occupational training programs.